photos from visitors on the video walk
"Ich bin Rosa" ist eine multimediale Chronik des Mordes von Rosa Luxemburg.
Der Zuschauer unternimmt als Zeuge des Mordes einen 20-minütigen immersiven Video-Spaziergang mit Smarttelefon oder Tablet und Kopfhörer entlang der letzten Stationen in Rosas Leben. Erzählt aus Rosas Perspektive, wird der Zuschauer gebeten, dem zuvor gefilmten Video des Spazier-gangs zu folgen. Beim Versuch während des Spaziergangs die abgebildeten Ereignisse auf dem Video mit der Wirklichkeit in Einklang zu bringen, entsteht eine seltsame Verwirrung der Wahrnehmung beim Betrachter. Während des Spazierganges, mischen sich die echten Töne mit den aufgezeichneten. Die überlappenden Realitätsebenen erzeugen eine befremdliche Atmosphäre.
Die Zuschauer werden gebeten Smarttelefon/ Tablet und Kopfhörer selbst mitzubringen. Das Tragen von Kopfhörern ist notwendig, um die volle Wirkung der Tonaufnahme zu gewährleis
Ich bin Rosa
ist verfügbar ab dem 15. Januar 2019 und wird im Rahmen von
"100 Jahre Revolution"
gezeigt.
the script landing page "100 Jahre Revolution"
the actual video partakers watch while doing the walk
stills from the video, that needs to be streamed while undertaking the walk with mobile phone or tablet.
Machines of Transgress
experimental fashion film
The Shaman has his drum, his dance, his symbols and his trance. The Shaman of the Sámi people lives in the rough landscapes of northern Lapland is more like a messenger than a priest. His garment is sacred and mirrors of his coat are protecting him on his journey. In his ecstatic rituals he is seeking for a gateway to the other side.
In the modern laboratory scientists developed their own indigenous rituals, symbols and technologies to find answers. With microscopes and computational simulations they lay their eyes on atoms and even smaller particles. No day goes by without discovering a new sun, a far away sun system or an earth like planet found by the world's strongest telescopes. Aren't these scientists our shamans, urging for transgress, seeking for symbioses?
"Machines of Transgress" is a video piece to feature futuristic costumes designed by Designer and fellow artist
Emilia Tikka
.
"Machines of Transgress" was presented at the
BFFF, Berlin Fashion Film Festival
and at
Neue Heimat, Berlin.
"Machines of Transgress" was presented at the BFFF, Berlin Fashion Film Festival and at Neue Heimat, Berlin.

The Secret of the Woman-bird...
surreal experimental short movie

In a dream-like sequence a Madonna and an Edwardian man meet on the beach of Reculver for a game of chess. The woman perishes and only a black box contains the secret of ehr myserious disappearance.

The woman (refered to as the Madonna), identified as the "psyche" or "anima" gradually submits to the man with the bowler hat, even commits the cardinal crime of punishing her child, sinks into vice and is finally destroyed



The film consists of animated etched drawings inspired by the surrealistic novel in collage "Une semaine de Bontè" by Max Ernst and paintings by Giorgio de Chirico.

The movie was shown at the London Experimental Film Festival and awarded with "best soundscore" .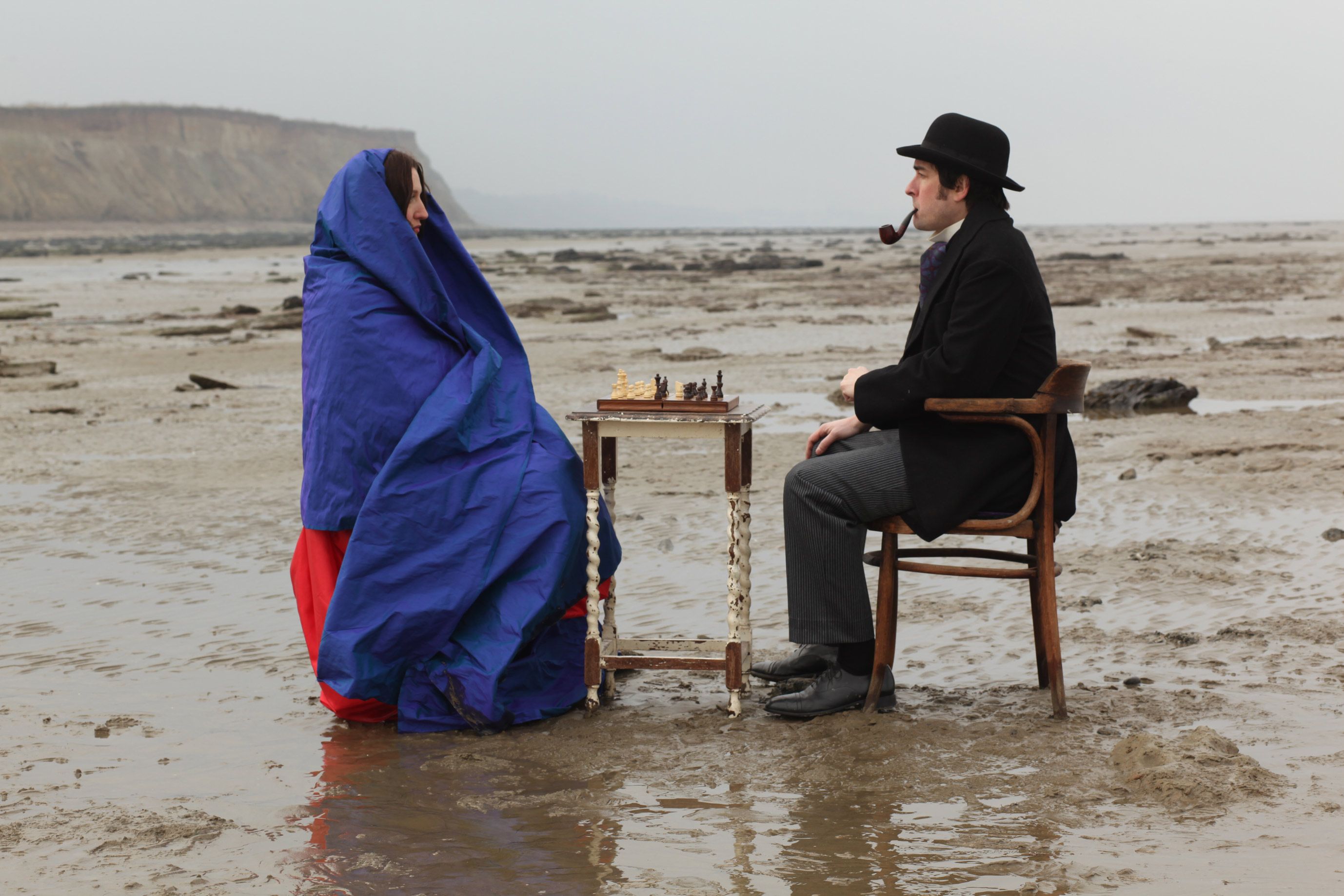 I (HEART) BERLIN
a feature documentary essay
I HEART BERLIN is a feature road movie documentary exploring eight different towns, called Berlin in the USA.
"I (HEART) BERLIN is more than just a road trip and travelogue of the U.S.'s Berlins – it is an encounter of Schiemann's own history with migration, dislocation and relocation as much as a reflection on the importance of German roots in America today. What is more important: where you are or where you are from? I (HEART) BERLIN is therefore also a reflection on the concept of identity as well as on the large question on cultural‐historical roots throughout the world."
You can watch the movie on
Amazon Prime
More information about the movie on
iheartberlin-documentary.com