Wednesday the fisrt of November 2023
"Survival Machines" at the AI congress Mittelstand Digital Zentrum Zukunftslabor. Kristina Bodrozic-Brnic wrote this article about my project which is a speculative environment introducing hybrid palnts and animal shaped by globalization and climate change.





Saturday the 23rd of September 2023



Tuesday the 5th of September 2023


Thursday the 6th of July 2023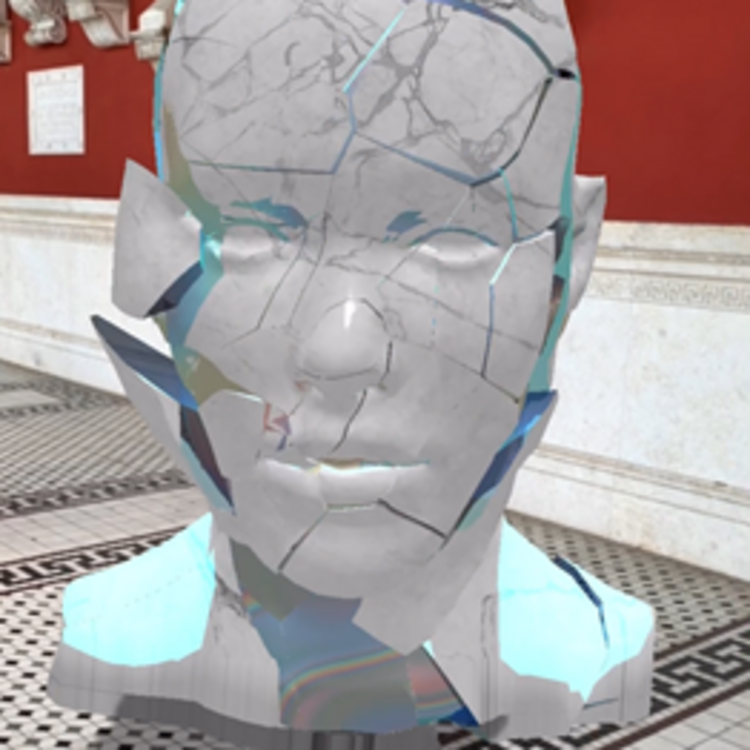 Thursday the 22nd of June 2023




Monday the first of May 2023

Wednesday the 9th of March 2023



Sunday 22nd of January 2023




Monday 21st of November 2022



Saturday 1st of October 2022



Monday 1st of August 2022

Tuesday 31st of May 2022


Final presentation of my half year residency project Cassandra Rooms, an interactive webVR space & launch date on Satellite @Societé des Arts Technologiques in Montréal !



Monday 21th of February 2022

Monday 17th of January 2022


I-Machina will be showing at SUCH STUFF THAT WORLDS ARE MADE OF @ Spazju Kreattiv in Valletta, Malta on the 20th of January and the 10th of February 2022.
Sunday 21st of November 2021




Friday 2nd of October 2021




Thursday 30th of September 2021


I am happy to announce the exhibition "Extended Reality - Code & Materiality" got extended until the 7th of October. Visitors are required to book a time slot ahead !






Tuesday 31st of August 2021


O.B.E. Ego Passages will be on show as part of the interactive exhibition "Extended Reality - Code & Materiality" by the INKA research group in cooperation with the Humboldt-University's Cluster of Excellence »Matters of Activity. Image Space Material« and Media Theater.
The exhibition is running from the 3rd to the 30th of September 21- You need to register ahead!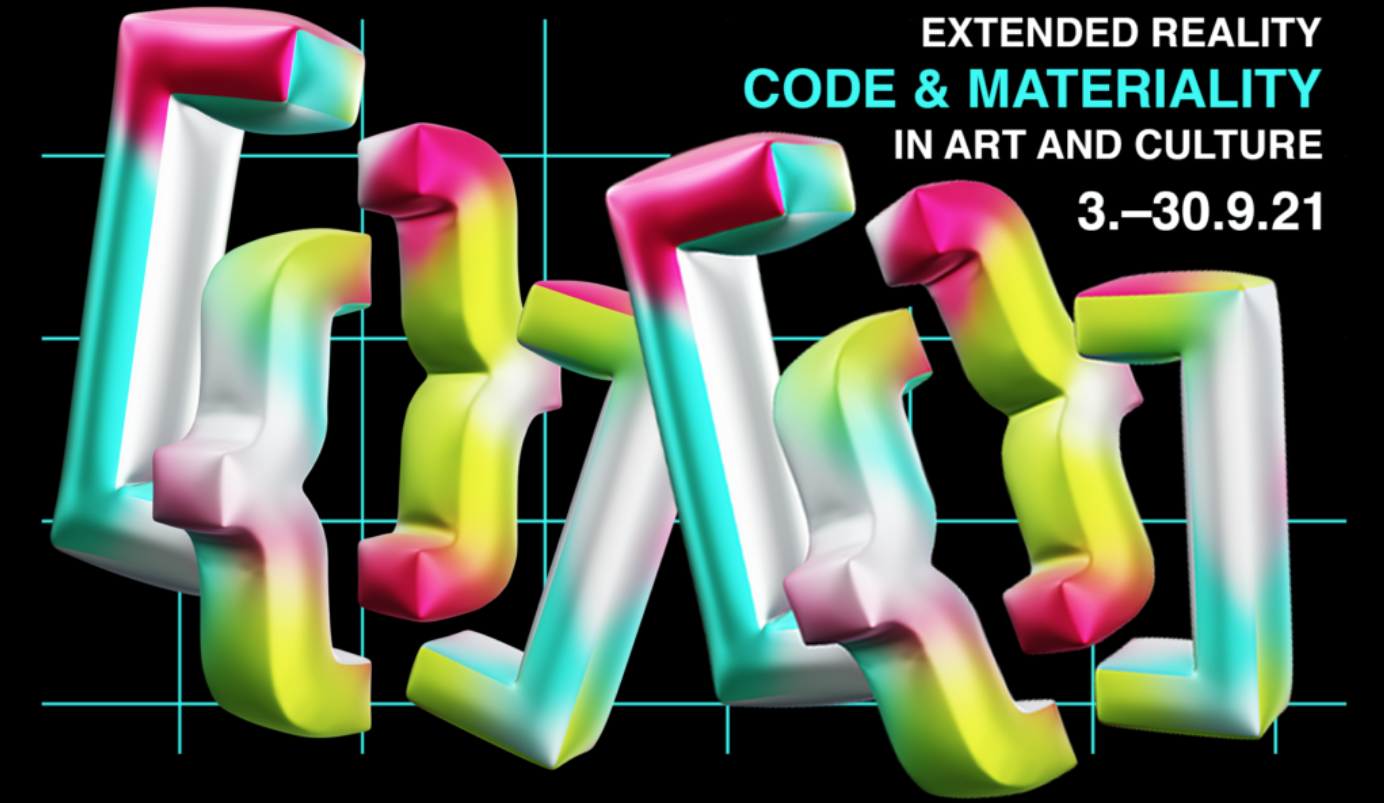 Tuesday 6th of July 2021


If you are in France, check out my collaborative VR piece aWaiting at the

#restitution

exhibition at Musée Ecole Jardin de la Perrine in Laval from the 7th to the 11th of July.






Saturday 8th of May 2021


"I -Machina" is showing from the 8th of May to the 5th of June in the show CLUSTERED MINDS at the Wrong TV. Tune in!!


Monday April 12 2021
Wednesday March 24 2021




Wednesday May 20 2 2020


Join me tomorrow May 21st at 7.15PM in a talk about "Extended Reality Narratives" at the Performing Arts Festival Berlin live in VRChat! I will be talking about my upcoming AR dance performance project "Ego Passagen". The discussion is in English. News






Thursday January 2 2020


The AR project "O.B.E. Egopassagen" will be showing at the

Performing Arts Festival

in Berlin end of May 2020 at Berlin Holzmarkt. Stay Tuned for more information.







Saturday February 1 2020


I will be holding a talk at

State Studio

Berlin about my AR project "O.B.E. Ego Passagen" together with Aljoscha Begrich (Rimini Protokoll), Björn Lengers (Cyberräuber) and many more. Please come! Nuts on teh house








Monday June 3 2019


I am holding a talk at

Mediasphere for Nature

at the Experimentierfeld Naturkundemuseum about my project Wunderkammer X Genesis this wendesday the 5th of June. Come over and have a wander afterwards in the marvellous Museum for Naturkunde.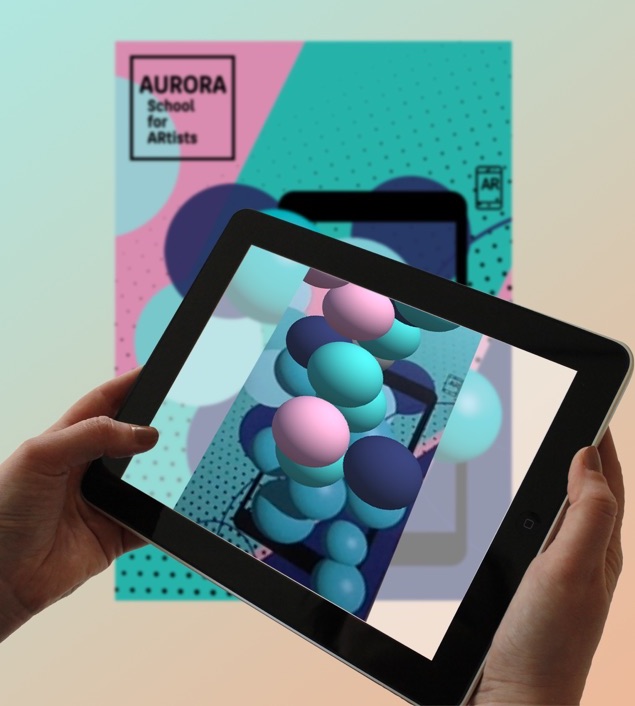 Monday October 7 2019


YAY!I was selected to take part in the workshop

Digitalization Triple lV. Augmented Reality - a laboratory series

on the topic of the independant performing arts in the digital age at the

Aurora School of ARtists

. Cannt wait!







Wednesday March 28 2019


I am taking part in the three day workshop

Innovationscamp Gestaltungsmaschine

about AI in
in the creative, art and cultural field from 28th to 30th of March with Mio Loclair, Roman Lipski Julian Adenauer, founder of the retune Festival and many more at Colona Nova.
The 2.5-day workshop and conference program is devoted to three main topics: AI for an economy and society of tomorrow, people & machines and collaborative creative processes. I will be working with the

Weizenbaum Institute

and the Berlin-based performance group

Replica

taking a rather critical viewpoint of AI technology. we will aprticularly explre the subject of bias and explainability in AI and machine learning.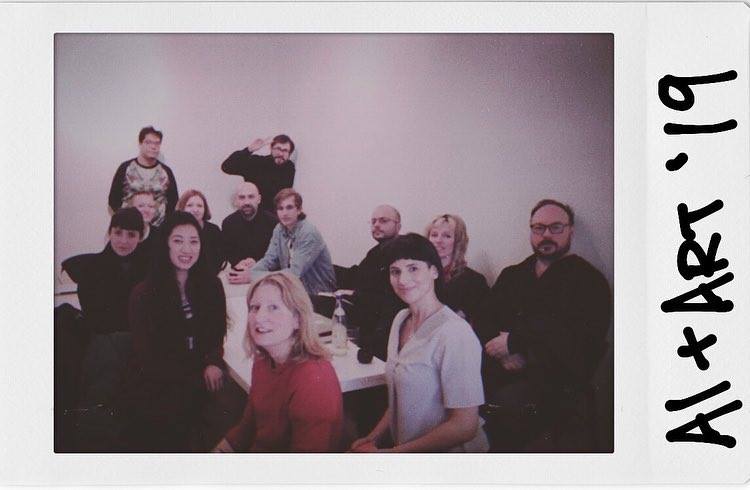 Monday March 4 2019


I was selected to participate in the workshop "The Work of Art in the Age
of Artificial Intelligence" run by Natalia Fuchs and Helena Nikonole as part of the annual CTM/ Transmediale at the Art Laboratory Berlin. It was fabulous to discuss project ideas and meet all the other interesting media artists.







Tuesday January 15 2019


100 years ago to this day Rosa Luxemburg was murdered during the stormy events of the Revolution of 1918/1919. Her body was dumped in the Landwehrkanal opposite the Zoo. As part of the series of events "100 Jahre Revolution" I made a video walk covering the last 20 minutes of her life told from Rosas perspective passing the places she did. "Ich bin Rosa" is a multi media chronique of a murder . The walk starts at DIN Platz Burggrafenstrasse 6 close to the entry of the Zoo. Dont forget your headset to bring along.




Dear Berliners! I would like to share the news that my feature documentary "I (HEART) BERLIN" found its final resting place on AMAZON PRIME. So for all the peeps in the USA and the UK , who still havent seen it, you can watch it here on AMAZON PRIME.





Its Berlinale time! just in time when the winter becomes unbearable there is the Berlin film festival to cheer us up. And I (HEART) Berlin won`t miss it either.

Check out the catalogue for the latest German documentaries including I HEART BERLIN! http://german-documentaries.de/…/german-documentaries_15.pdfBERLIN BERLIN





So I was invited to talk in the morning show about I (HEART) BERLIN with Ingo Hoppe. Anke told us also how she enjoyed the fabulous paternoster ride in the old RBB building.



For all our German speaking friends! Tomorrow our director Anke Schiemann will be talking on radioeins about I (HEART) BERLIN in the friday show "Schöne Woche"! Tune in at 13.30 CET. A great ending to a beautiful week!

http://www.radioeins.de/programm/sendungen/die_schoene_woche/


"Ich hab' noch einen Koffer in Berlin" I (HEART) BERLIN on RADIO EINS


"Ich hab' noch einen Koffer in Berlin", hat Marlene Dietrich einmal gesungen. Hätte sie damals gewusst, dass es nicht nur das Berlin in Deutschland gibt, sondern auch noch diverse Berlins in den US-Staaten Texas, Georgia und Ohio, hätte Sie die Suche nach ihrem Koffer wahrscheinlich schnell aufgegeben.

Check out Anke's interview about our documentary I (HEART) BERLIN at radioeins in "Die schöne Woche". Merry weekend everybody!

http://www.radioeins.de/programm/sendungen/die_schoene_woche/aktuell/berlin_geht_um_die.html





Read the production report about I (HEART) BERLIN in German Films Quarterly here! http://www.german-films.de/fileadmin/mediapool/epaper/GFQ_2014/GFQ_1_2014/index.html#/18



I participated in a podium discussion about crowdfunding, part of "future talks" also broadcasted on "Info Radio", in the German Film and Television Museum at Potsdamer Platz. Other guests were Barbara Fischer (Wikimedia), Karsten Wenzlaff (founder of the Institute for Communication in Social Media),Tanja Dückers (Journalist and Writer) and Sebastion Esser (Crowdreporter.de). The discussion was lead by Harald Asel (Info radio RBB).


Click on the link below and find out more more about the heated debate, if crowdfunding can be a reliable financing tool in the creative world.

http://www.berlin.de/projektzukunft/networking-events/zukunftsgespraeche/artikel/crowdfunding-die-masse-machts/





We mentioned a while ago that our director got interviewed by the Berlin daily. We finally made it in the Tagesspiegel! Please read Moritz Herrmanns article about our documentary I (HEART) BERLIN.

http://www.tagesspiegel.de/berlin/neue-dokumentation-auch-in-den-usa-gibt-es-berlins/9105584.html





On the 9th of November it will be 24 years since the fall of the Berlin Wall. On this occasion our director will talk about her docu trip to the Berlins in the USA: One in particular – the one and only remaining East Berlin in Pennsylvania, USA. This small picturesque town, only two hours north of Washington D.C. also has a Cold War story to tell. Tune in to Süpermercado at Funkhaus Europa tomorrow at 11am CET.



HALLO AND HOWDY!


Ihave shown a short version of my documentary at the opening of the exhibition "Berlins –Made in the USA" at the German American Heritage Museum in Washington DC this summer, on the day of the 50th anniversary of JFKs speech "Ich bin ein Berliner". Plenty of Berliners from all over the US participated in the event which we covered to be part of our final documentary.
( below in the pictures you see the director of the museum Rüdiger Lentz introducing the film together with the director of "I (HEART) BERLIN".



Starting and ending in Berlin, the capital of Germany, the story is told through personal stories of German descendants and German migrants. Those portraits will be intercut with the director's own personal story of migration, dislocation and re-location.